Hope to add more pictures in time, meanwhile have started outside entering the drive. Some photos were taken in September before we bought the place. The cars and caravans belong to the seller.

CHURCH BROOK HOUSE


~ The garage will become my art studio & storage ~

~ CHURCH BROOK HOUSE~
Llandygwydd,

Cardigan,

Ceredigion,

SA43 2QX

Wales, UK
Tel: 01239 68 30 35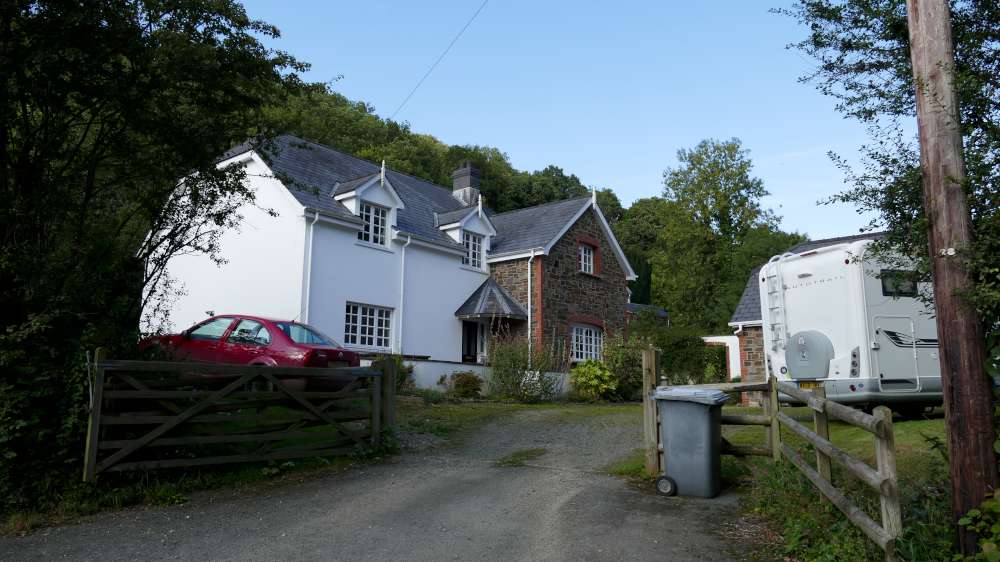 Walk into the drive, veer right around the garage for the lay of the property (see map below). The brook runs along one side. Blue line shows the road to property. Property is outlined in red. Church and graveyards are above and right of property.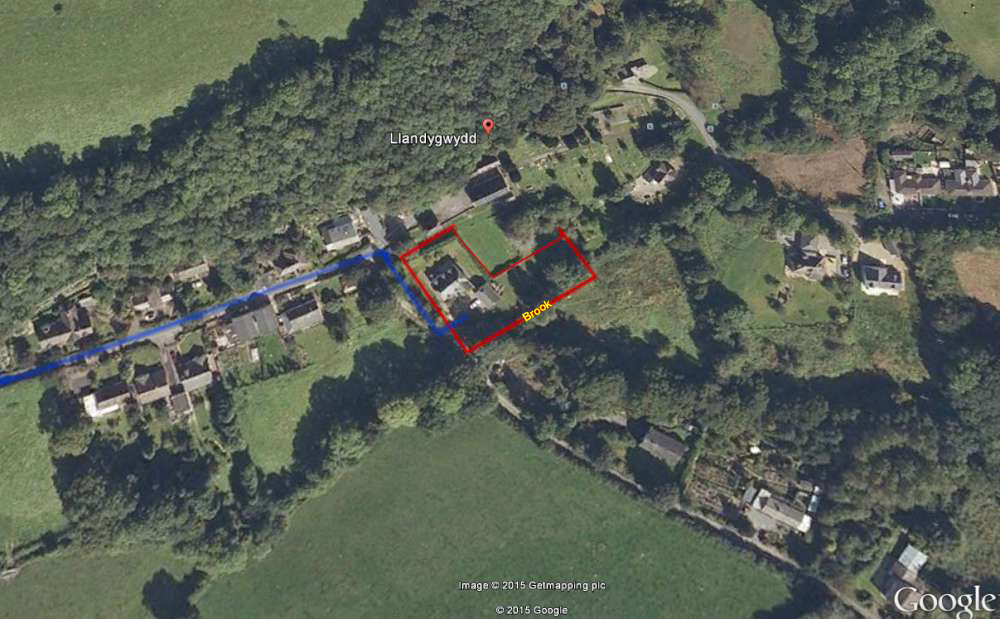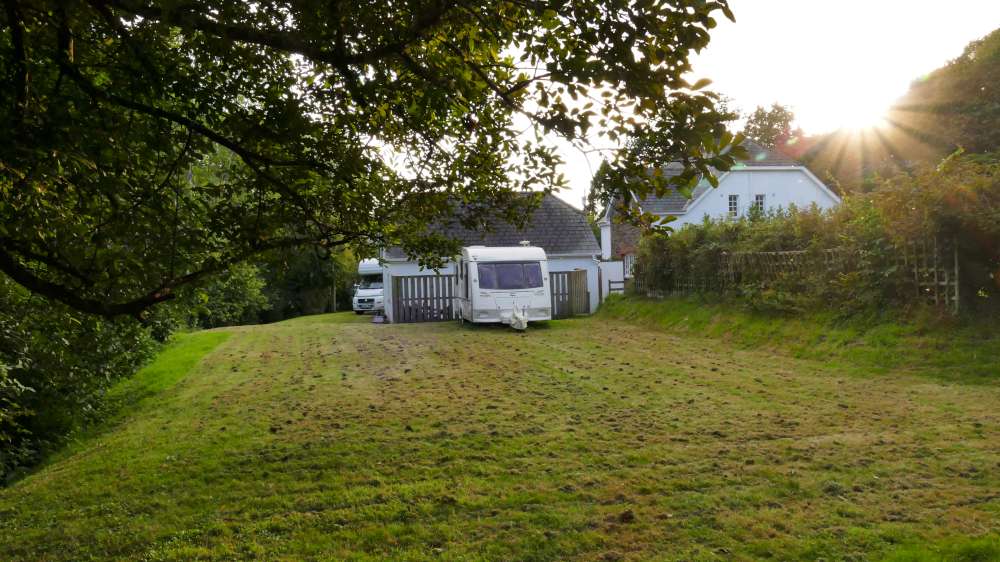 This large area is the paddock. It's pretty boggy with so much rain. Not easy to walk on. That trailer is still there now. The seller can't move it till the ground dries out.
The brook is to the left. Getting down to it is another matter to be dealt with later.
We will need BIG ideas what to do with this area. The whole property is a blank canvas right now.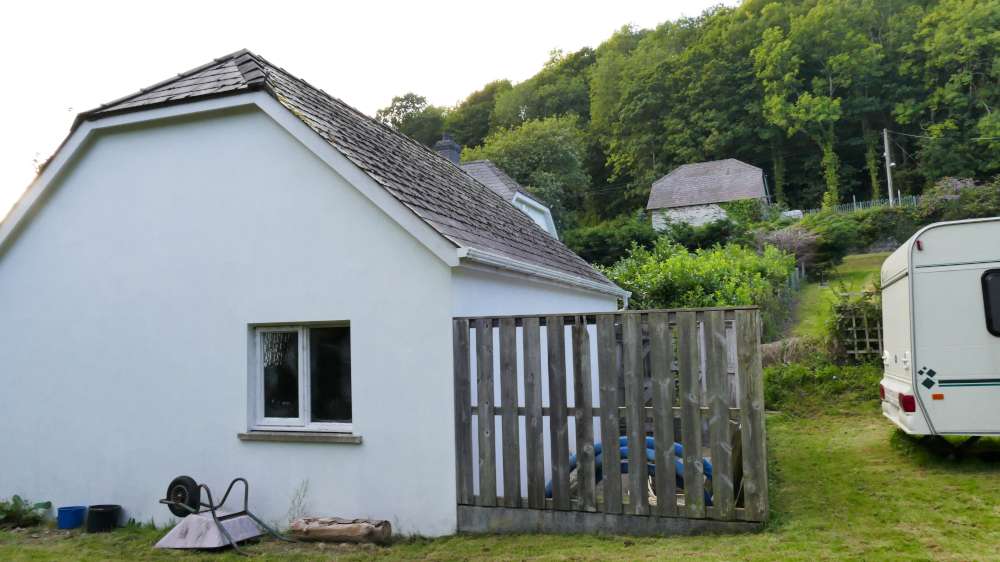 The newer, mostly empty graveyard section is just over the hedge.
Here is a view from the church looking down at the property.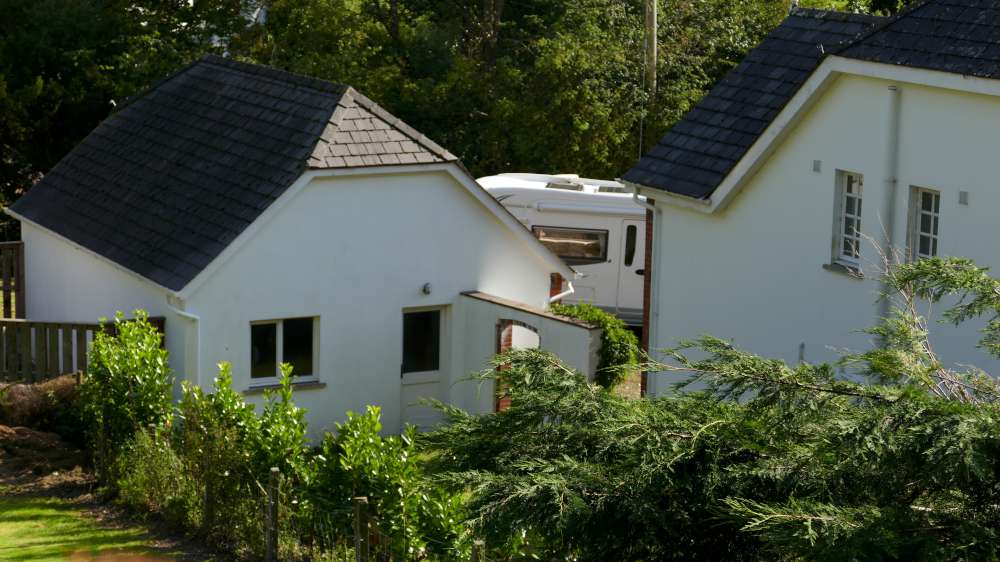 Side entrance to the garage.
Let's go in. (These pix are mainly for reference).
Through the door into an 18 x 5.3 foot long hallway passage.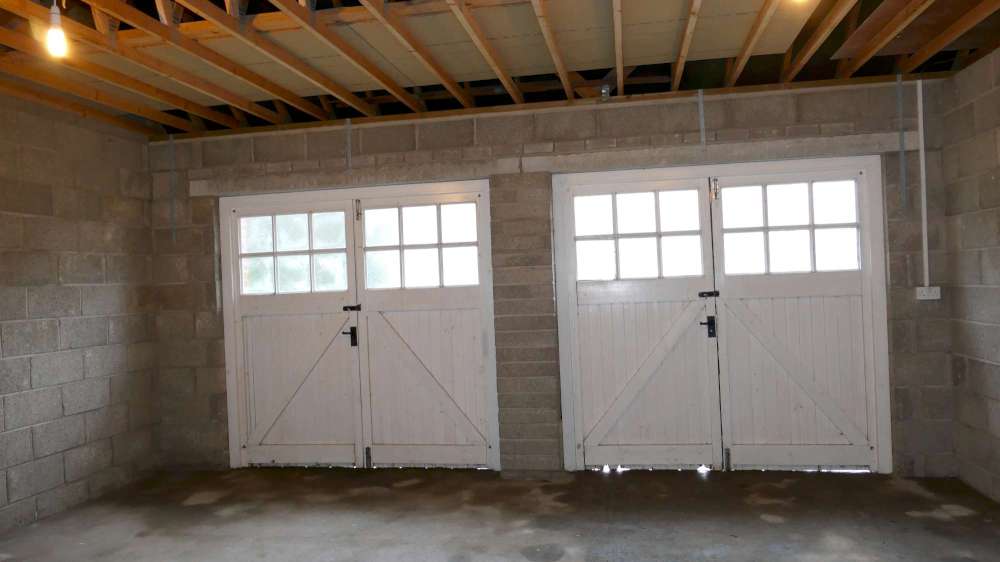 Turn the corner into the main garage area which is approx. 19x19 feet. As you can see the two wooden garage doors need to be replaced as they're warped and falling apart.

The goal in the garage is to get it weatherised and workable for a studio, office supplies, storage, etc.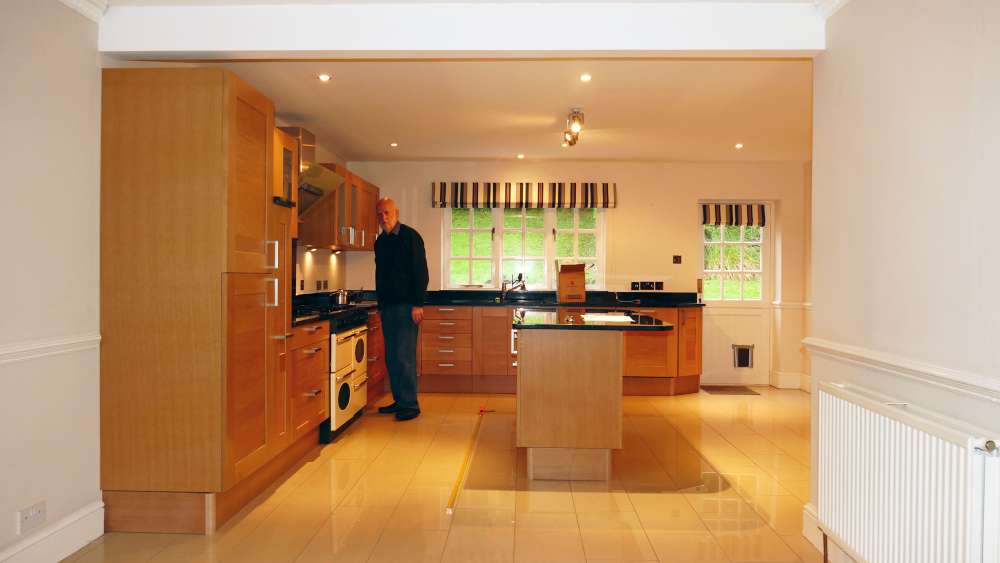 And one kitchen pic from the dining area. Will try to add more in time.
***
xxx